Afghan Star Season 14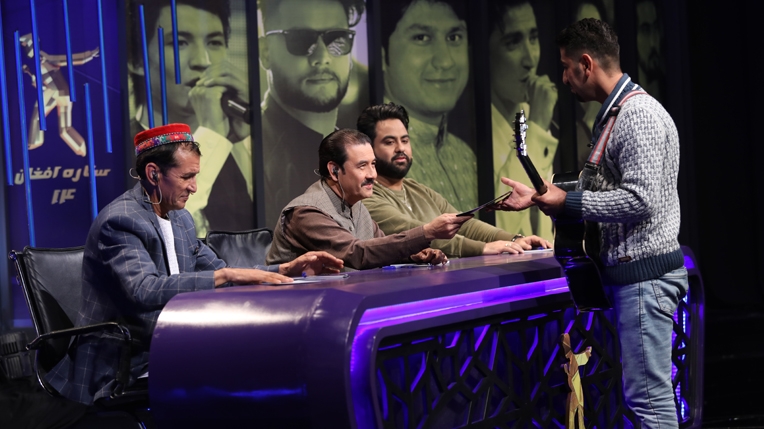 2nd of November at 9:00pm marks the premiere of Afghan Star Season 14 the first and biggest singing competition show in Afghanistan. 
Season 14 will be judged by the Afghan most loved singers, Qais Ulfat the king of Ghazal together with the two most loved folklore singers Saida Gul Maina and Mir Maftoon. 
Stay tuned and enjoy this season with great and amazing new talents from across the country and talents from Afghans living overseas who will compete through online auditions and a lot of outstanding music. 
Tune in and do not miss the launch of Season 14, only on TOLO TV!